Update: Raphaël has reached the 9th place.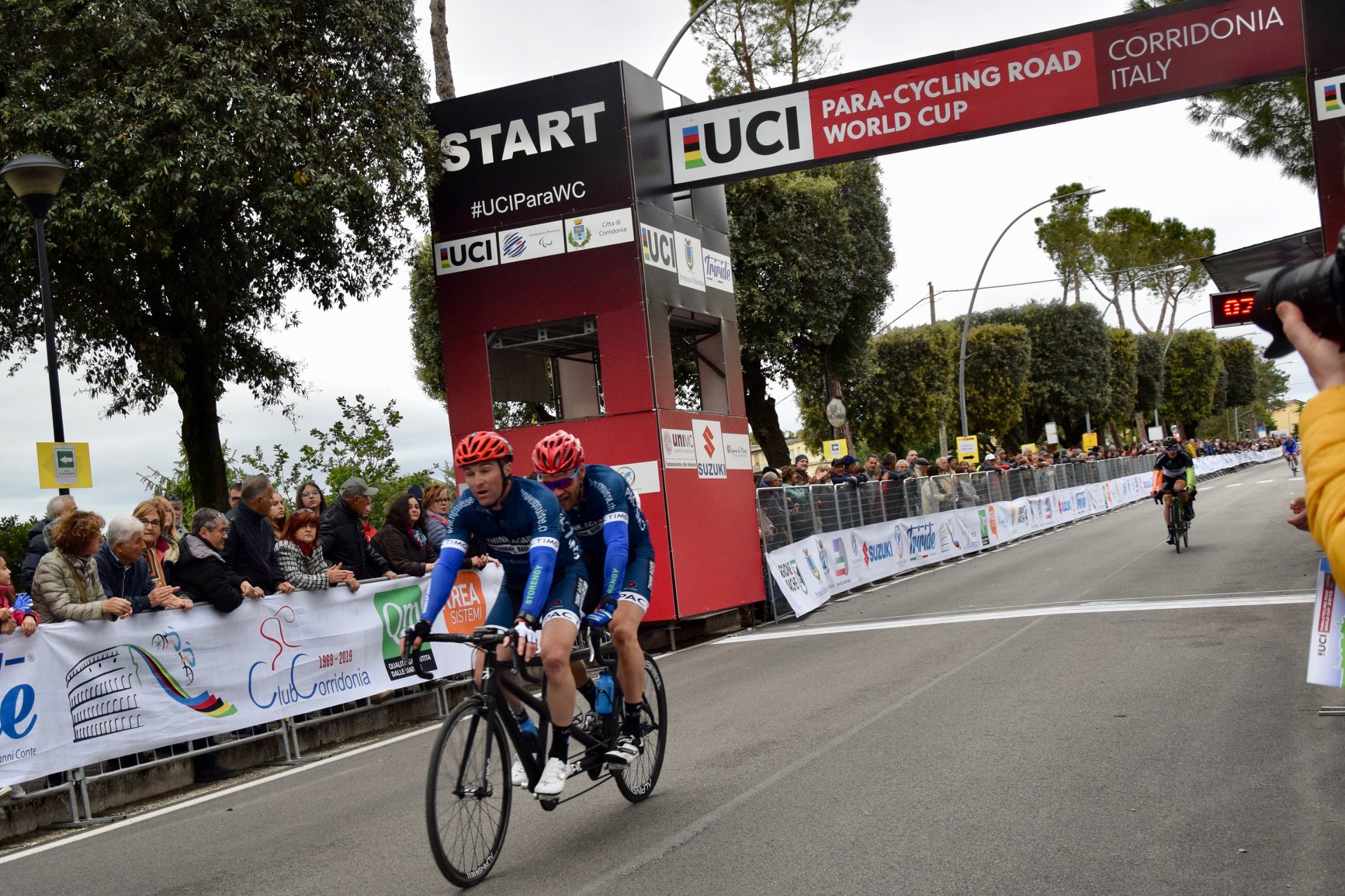 ____________________________________________________________________________
My name is Raphaël Beaugillet, I come from France.
I am a friend of Alix (age 36) and Zita (age 30) both of whom are affected by the ultra-rare Niemann-Pick-C disease (NP-C).
I will participate in the Road Para-Cycling World Cup in Corridonia, Italy, from May 9 -12, 2019. Due to a rare disease, I lost my sight when I was young. Cycling is now my hobby. To allow me to ride with confidence, I will have a pilot, Noël Richet, who will be cycling with me on my tandem bicycle "Think Again – Think NP-C".
I know that NP-C leads to death as Alix and Zita lost their brother four years ago, and although my rare disease is not fatal, I know what it means to live with a severe diagnosis. I am keen to contribute to finding a treatment that will allow all NP-C patients to enjoy their lives as long as possible. The research is progressing, but much too slowly for those affected.
I know that some patients are also cyclists, with a companion like I have, because they need to undertake physical exercise to maintain their health. I also know that Niemann-Pick associations in all countries need financial support to carry out their missions.
There is much more to be said. Nevertheless, I hope that my few words will motivate you to express solidarity in this important event. Please transfer a donation to NPSuisse, 6314 Unterägeri, IBAN CH05 0900 00000 6038 7898 8 with the mention Corridonia. You can also fill in this application and you will receive a deposit slip from NPSuisse. Each donation, although small, is important and will mean a lot to all those who suffer from NP-C.
In advance and on behalf of all affected by NP-C, I thank you for your help.
Raphaël